If you wish to claim the purchased goods, we kindly ask you to fill out the "Claim Form" and enclose it with the goods you would like to claim.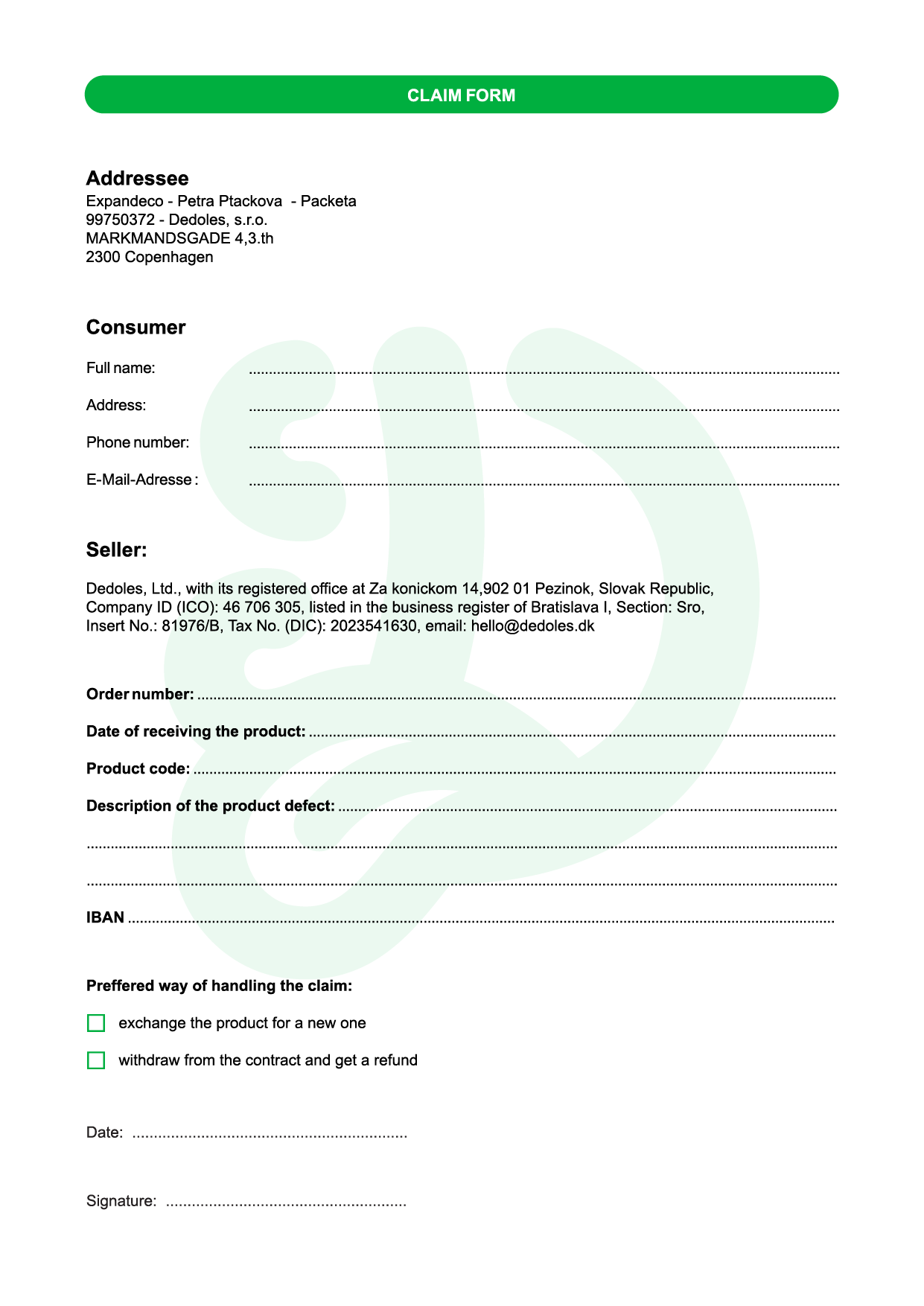 Before sending the goods to us, please, make sure that the goods do not have a defect as specified below:
The goods are not accepted as faulty or damaged if the damage arose:

- during the warranty period as a result of frequent or improper use, insufficient or inappropriate care - as a result of the natural changes in materials of which the item is made - as a result of any damage done by the buyer or a third party, or as a result of other improper intervention
When reclaiming socks, underwear or masks, please send the filled out "Claim Form" together with your photos of the damaged goods to hello@dedoles.dk – our customer service will review your request and inform you about the next steps.
In case of a claim, please, send us a parcel by recorded delivery
(without cash on delivery) to this address:
Expandeco - Petra Ptackova - Packeta
99750372 - Dedoles, s.r.o.
MARKMANDSGADE 4,3.th
2300 Copenhagen
We will inform you by email once we proceed with the package.