If you wish to return the purchased goods, we kindly ask you to fill out the "Returns and Exchange Form".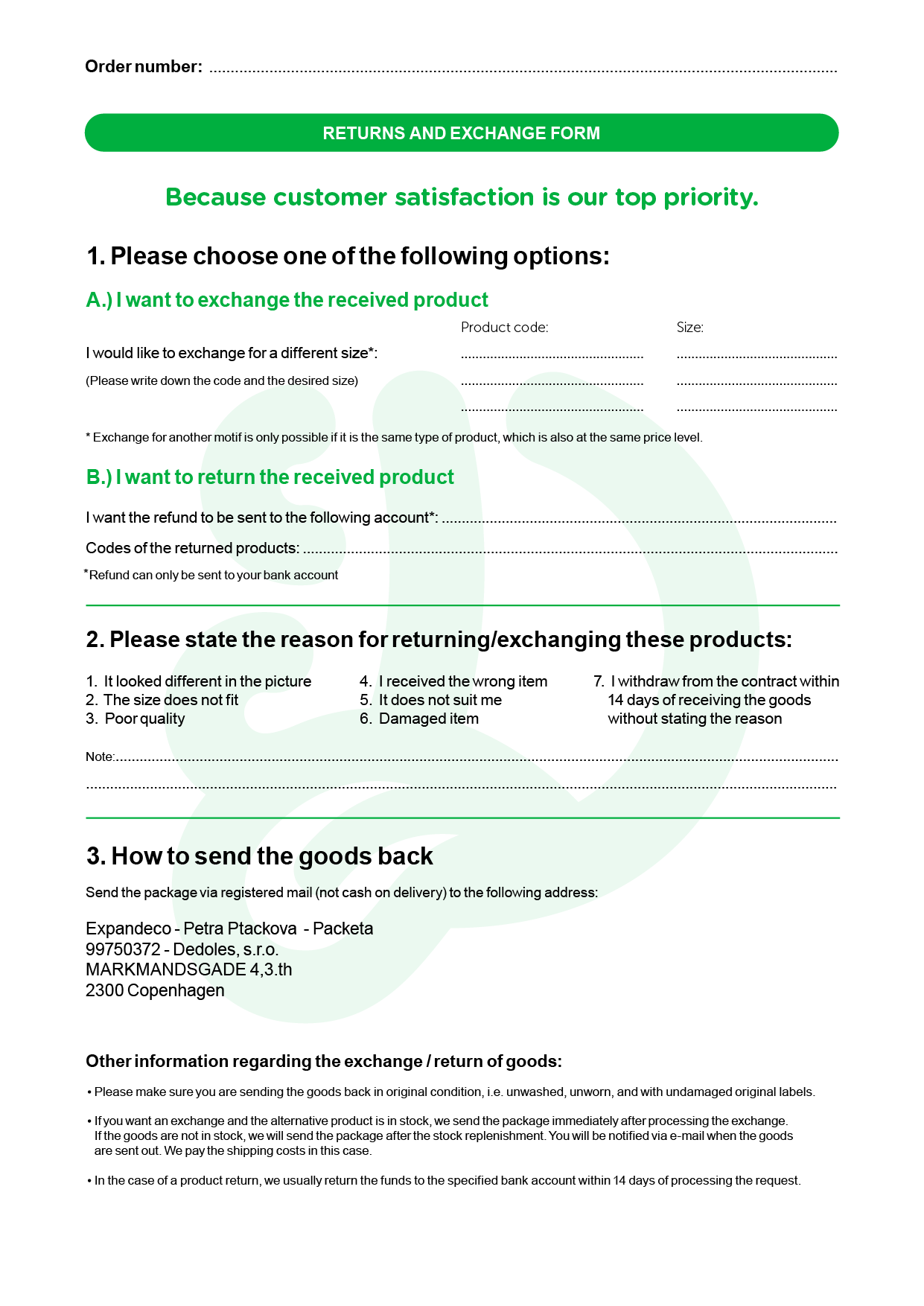 Please make sure the goods are in their original state before sending them back, meaning that they were not washed or worn, and the original label is still attached.

If you received a gift with your order, you must return it together with the purchased goods. In case you decide to keep the gift, its original price will be deduced from your refund.

If you have used the "Buy 1 Get 1 Free", "Buy 2 Get 1 Free" or other similar offer, you must return all the goods that this special offer applies to. Otherwise, the price for the unreturned goods will be deduced from your refund.

We will inform you by email once we receive the package.

We usually send the refund to the previously used bank account within 14 days of receiving the returned goods and processing your request.
In case of exchange of the goods, please send us the parcel via registered mail (no cash on delivery) to this address:
Expandeco - Petra Ptackova - Packeta
99750372 - Dedoles, s.r.o.
MARKMANDSGADE 4,3.th
2300 Copenhagen
Example of a properly packaged product suitable for exchange/return: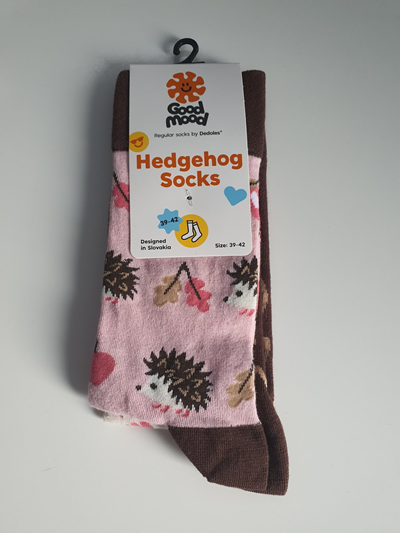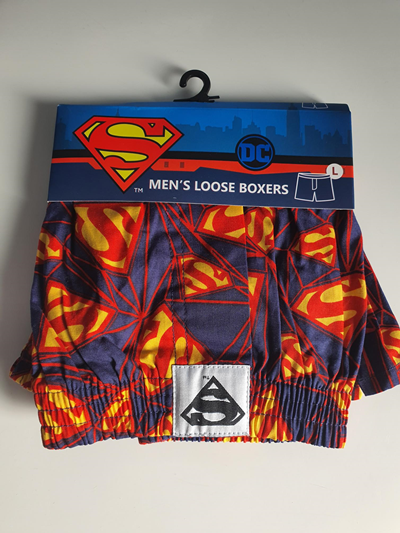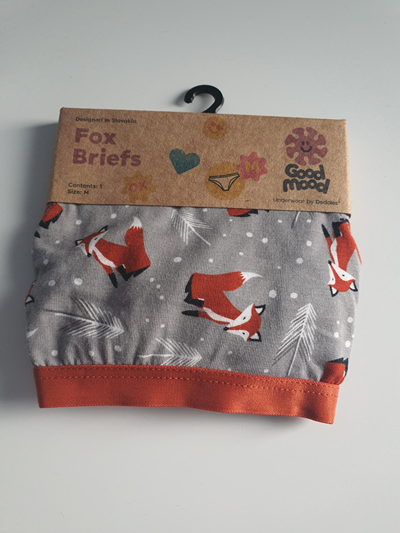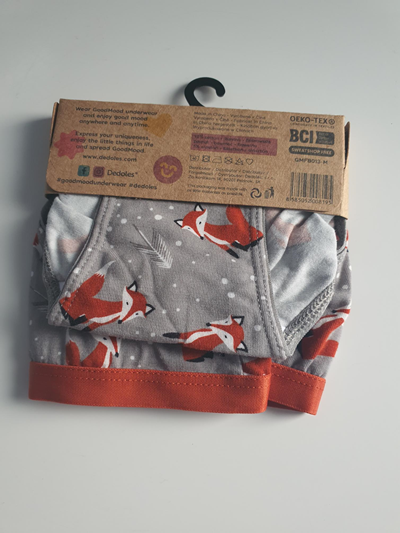 Example of an incorrectly packaged product unsuitable for exchange/return: