Sock mask
How to make Good Mood mask:Quick manual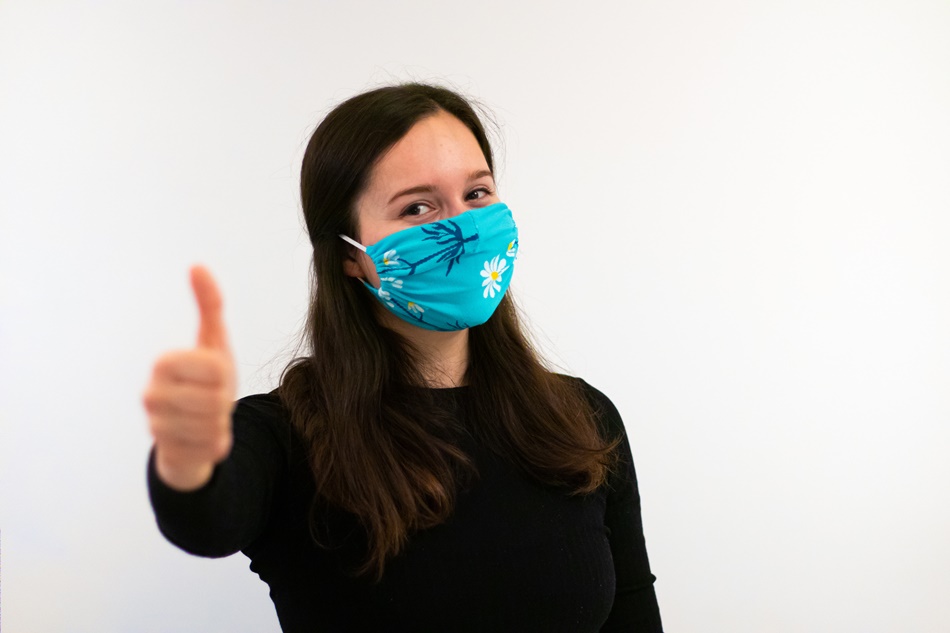 Do you have a sock that doesn't have a pair? Turn it into a colorful mask! For the production of mask, you will need: a scissors, a needle, a thread and two elastic bands.
1.

Cut the rubber, fingers and heel off the sock.
2.

Cut through the sock on the back side.
3.

Now you have a rectangular piece of fabric. Sew necessary places together according to the picture.
4. Now put the elastic bands on the shorter sides of the cheerful rectangle. Fold the fabric over the elastic bands and loosely sew the fabric together.

*We recommend not to sew the elastic brand on the fabric.
5.

Voilá, your Good Mood Mask is born!