Dedoles x MIKLOSKO Collection

Slovak fashion designer Fero Mikloško has created a limited summer collection together with Dedoles. What makes it special?
Fashion designer Fero Mikloško is among the most prominent fashion designers in Slovakia. Almost every woman wants to have a piece designed by him in her closet, and Slovak celebrities are proudly showing off his designs at public events. The popular designer has been pretty busy this past year and, together with the Slovak clothing brand Dedoles, has created an exclusive summer collection Miklosko X Dedoles.
How did you get into design?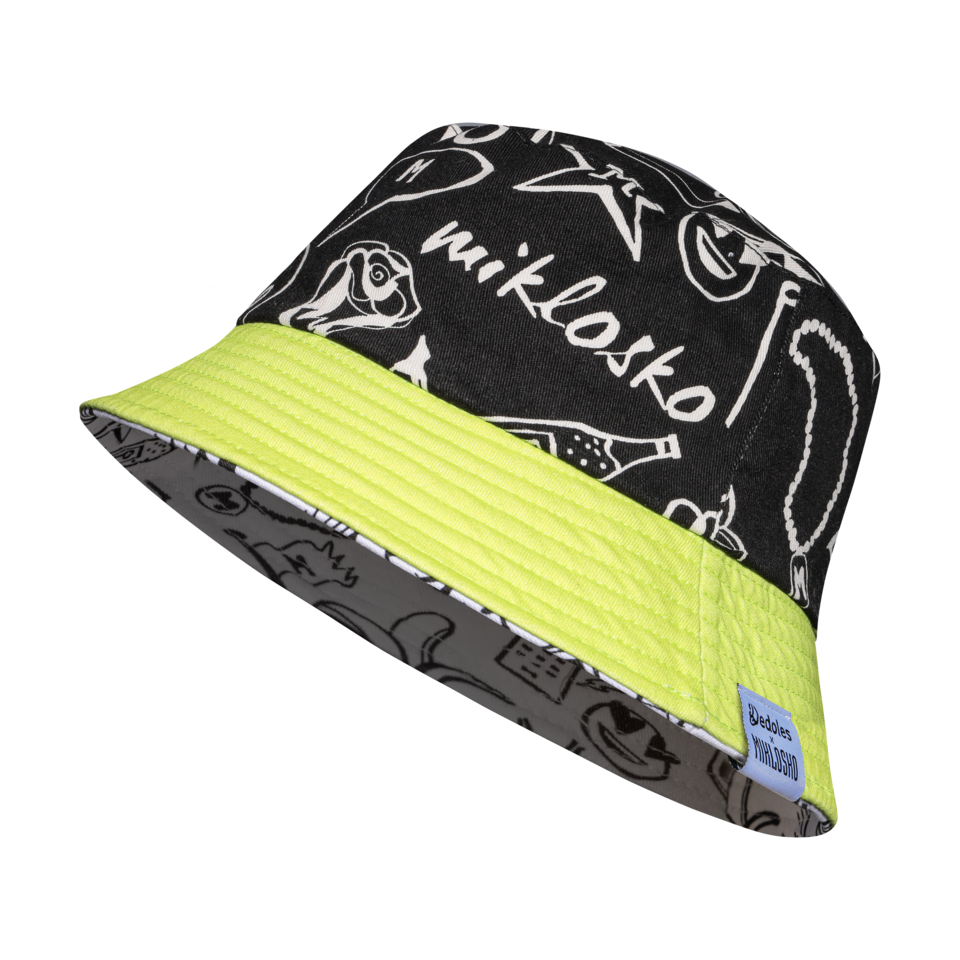 I have been close to design since youth. As a child, I was fascinated by sewing machines and the production of clothes. That's why I applied for the School of Arts and Crafts, which suited me perfectly. I am a professional stage costume tailor, so I have an artistic basis. I have designed costumes for theatre, both theoretically and practically. This profession is also reflected in my work as my designs have elements of theatricality and pomp. Thanks to my studio, my work does not merely reflect modern fashion trends but it has an undertone of theatricality too. Applying for the School of Arts and Crafts was the best decision I made in my life.
You have been designing clothes for the past 32 years, and you have had your own brand for 24 years. Which of your collections do you like to think back on the most?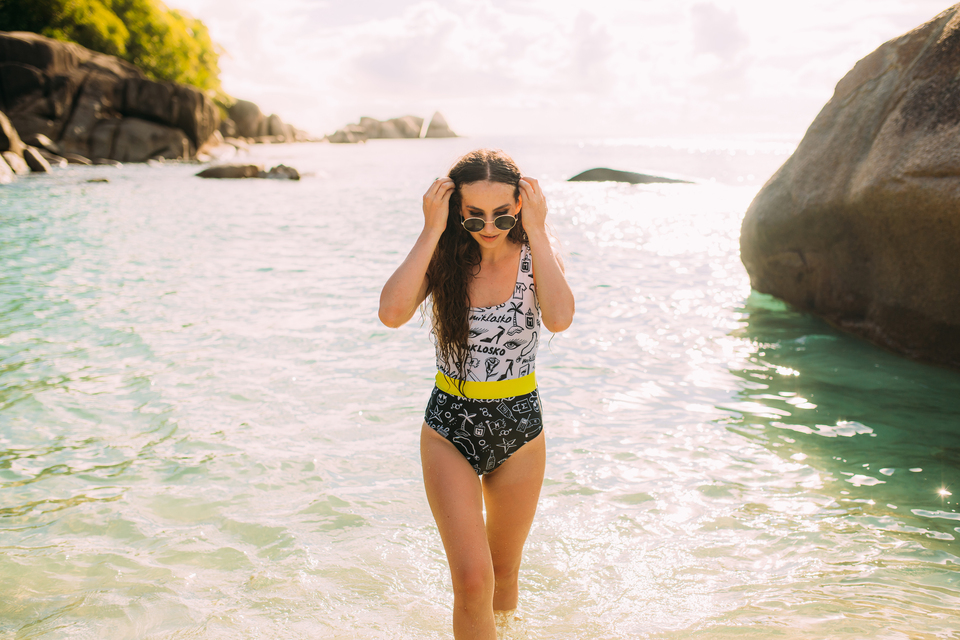 The pandemic made everything a little more difficult. During the past year, we have lost some of our inner creativity. Nevertheless, I tried not to linger, keeping up with the fashion business abroad. Large fashion shows took place there despite the pandemic and fashion trends kept evolving. All that fashion designers did in our country was to try to survive. I couldn't organise my fashion shows, which I normally did twice a year. I can't say I am more proud of one collection and less of others. Each collection had its own story, its own space, and its own presentation. Looking back at my old shows now, it's unbelievable what beautiful things were designed. Not only my works but also those of my colleagues. I miss the atmosphere of these shows and the enthusiasm with which the spectators watched the shows. Designers were able to create amazing collections. It will now be harder to return to the old ways. I'll probably start with online tours as everyone else does. The feedback that the designer received from the audience will now come in the form of emails and text messages. However, this is a nice encouragement. What I'm really proud of is that not a single piece from my collections hangs in my studio. My greatest success is that everything has always been sold. This makes me the happiest.
This is the first time that Dedoles is collaborating with a well-known fashion designer, and it's you. How did this collaboration begin?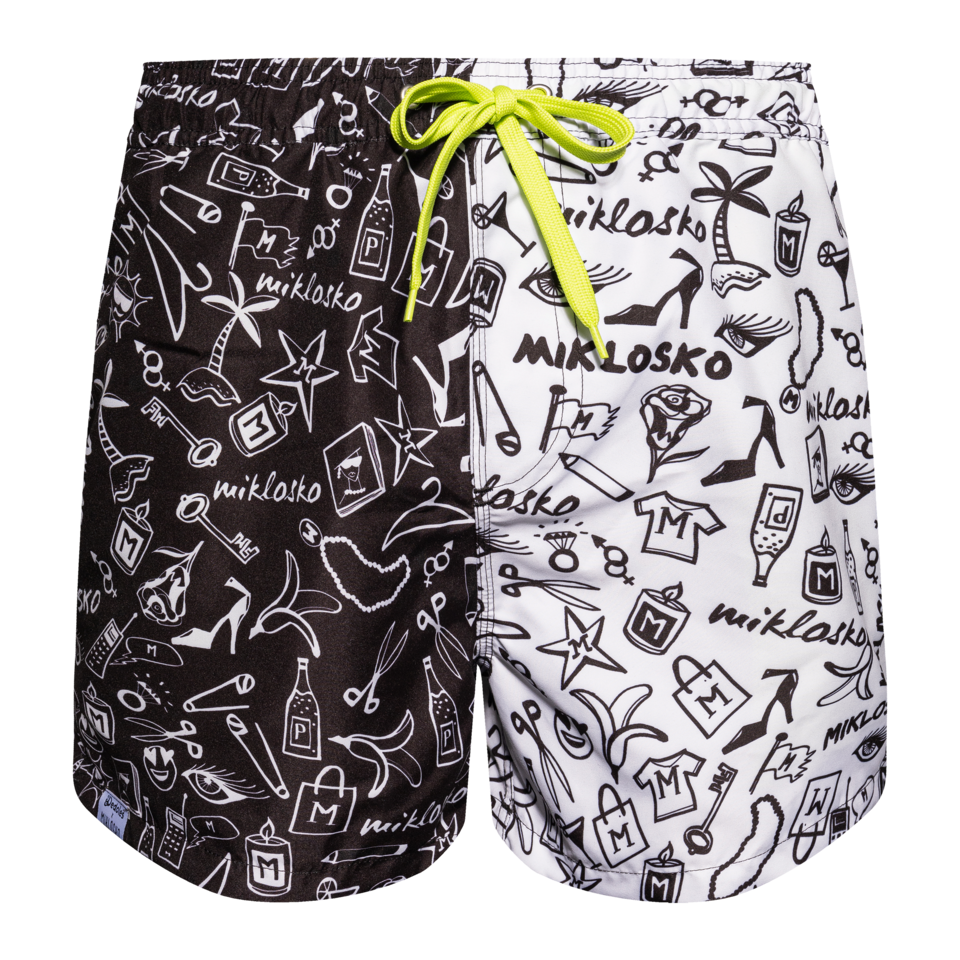 The beginning of our collab is quite funny because I was the one who addressed Dedoles, not the other way round. 😊 When I looked at Dedoles' website, I was amazed that they don't just sell socks, but also lots of other products. I noticed they were preparing new collections of swimwear and underwear which I really liked. I thought to myself that we can create a collection of socks anytime. I was rather attracted by the idea of creating a summer collection with this growing Slovak company, which uses three dancing hamsters as the main stars of its ad campaign. It's amazing how hamsters can leave such an imprint on your mind that you start to follow the company behind their creation more closely. I found myself in Dedoles and thought that our collaboration might work pretty well. I am very happy about our collab.
How was the collaboration with Dedoles regarding this new collection?
We tried to imagine what the entire collection should look like. We wanted to make women's and men's swimwear and add summer accessories, such as a bucket hat, a trendy piece that can be worn all year round, a beach bag, a shirt dress, and last but not least, beach slides. It was paramount for me that the collection bears my signature. Some time ago, I created a black and white collection that was very popular with fashion enthusiasts. I designed these black and white patterns when my brand celebrated its 20th birthday. We have slightly modified these patterns to be more modern and to fit the summer collection. I wanted my brand to become known abroad too, not only in Slovakia. Dedoles operates in twenty European countries, so I excluded the picture of my face from the patterns since the customers abroad would not recognise me. We were looking for a common element and since Dedoles has used neon colours in its summer collection this year, we added a splash of neon lime colour to the basic black and white combo. Moreover, our women's swimsuit and bucket hat are reversible and can be worn in various ways. People can play with these pieces to create original outfits. I think both ladies and gentlemen will get their money's worth.
What motivates and inspires you when designing a new collection?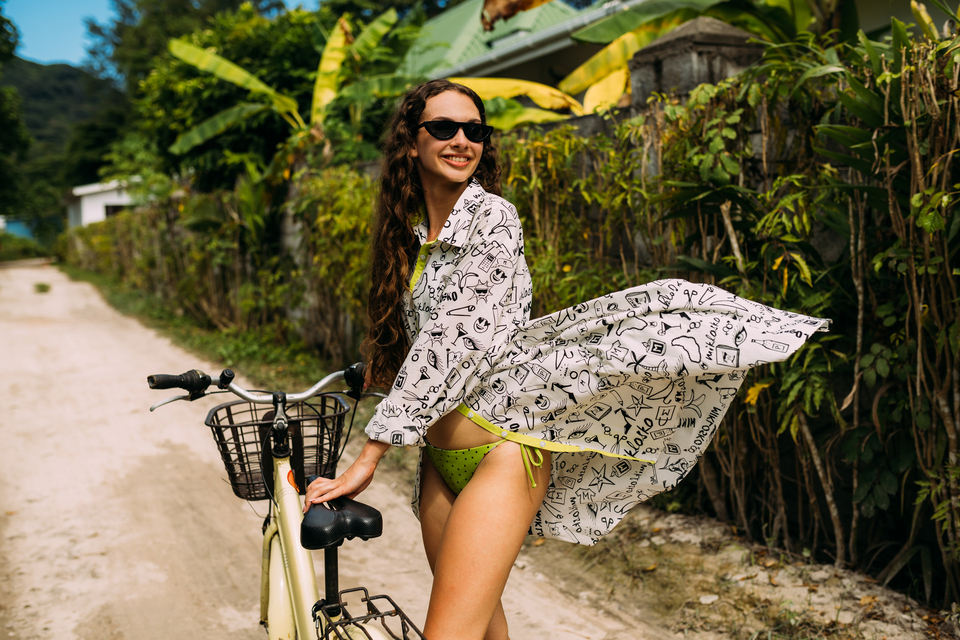 I always go through the collections of my favourite designers. I will look at the trends and brands that I'm most interested in, highlight the elements, and connect them with current trends. I then apply the ideas to my clientele. I will adapt them and redesign them in my own way. Creating a new collection is very enjoyable, although it is a very long process. The hardest part is creating the first model. It is usually not even used during the fashion show, but sometimes I like to smuggle it there. 😊
You are known to enjoy using the black and white combination in your designs. What was the inspiration for this collection?
I really like the black and white combo, it is an ideal colour combination for me and my work. Besides, people feel most comfortable in it. I mixed white and black into one, and so this summer collection was born. These pieces are not just white pieces with a black print, it's more profound than that. As I have said, I used my old print, but we modified this print for the purpose of our collab. It is original and suits Dedoles perfectly. The print that includes my face will maybe see the light of the day too if we get positive feedback.