How was the collaboration with Dedoles regarding this new collection?
We tried to imagine what the entire collection should look like. We wanted to make women's and men's swimwear and add summer accessories, such as a bucket hat, a trendy piece that can be worn all year round, a beach bag, a shirt dress, and last but not least, beach slides. It was paramount for me that the collection bears my signature. Some time ago, I created a black and white collection that was very popular with fashion enthusiasts. I designed these black and white patterns when my brand celebrated its 20th birthday. We have slightly modified these patterns to be more modern and to fit the summer collection. I wanted my brand to become known abroad too, not only in Slovakia. Dedoles operates in twenty European countries, so I excluded the picture of my face from the patterns since the customers abroad would not recognise me. We were looking for a common element and since Dedoles has used neon colours in its summer collection this year, we added a splash of neon lime colour to the basic black and white combo. Moreover, our women's swimsuit and bucket hat are reversible and can be worn in various ways. People can play with these pieces to create original outfits. I think both ladies and gentlemen will get their money's worth.
What motivates and inspires you when designing a new collection?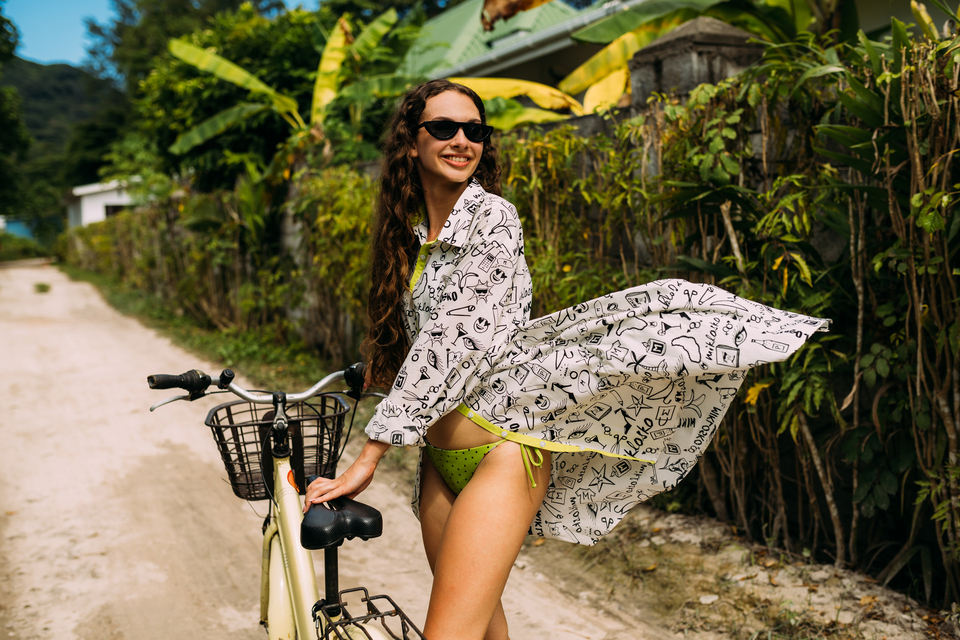 I always go through the collections of my favourite designers. I will look at the trends and brands that I'm most interested in, highlight the elements, and connect them with current trends. I then apply the ideas to my clientele. I will adapt them and redesign them in my own way. Creating a new collection is very enjoyable, although it is a very long process. The hardest part is creating the first model. It is usually not even used during the fashion show, but sometimes I like to smuggle it there. 😊
You are known to enjoy using the black and white combination in your designs. What was the inspiration for this collection?
I really like the black and white combo, it is an ideal colour combination for me and my work. Besides, people feel most comfortable in it. I mixed white and black into one, and so this summer collection was born. These pieces are not just white pieces with a black print, it's more profound than that. As I have said, I used my old print, but we modified this print for the purpose of our collab. It is original and suits Dedoles perfectly. The print that includes my face will maybe see the light of the day too if we get positive feedback.